Products

Amino Acids/Protein Powder
Synerplex® Enhance Protein Powder– A Breakthrough in Human Nutrition
In the fast-paced world of research into human nutrition, three factors are in the forefront of helping achieve a level of optimal health, amino acids, electrolytes and probiotics. The problem has been, how to incorporate these in an easy to use and beneficial format until today. Synerplex Enhance is the first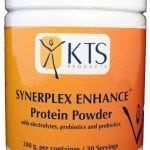 product to combine these three elements alongside a prebiotic to deliver these powerhouses together in an easy to use powder. This new formula is taking the place of our popular Synerplex Amino Acid Complex.
Electrolytes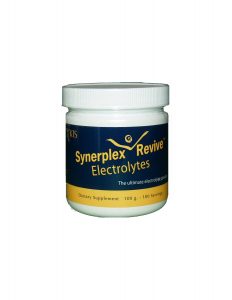 Synerplex® Revive and Sports Electrolyte Powders are balanced electrolytes that help to get you hydrated, reduced muscle cramping, detoxify,and reduce lactic acid buildup. You've probably all heard of the suggestion that Americans should cut back on their sodium intake.  It is estimated that the average American consumes 3,700 mgs of sodium daily.[1] The recommended intake is far lower, some 2,300 mgs daily. Some have even gone further like the American Heart Association, and suggested that the line be drawn at 1500 mg.[2] The question that needs to be asked here is does the lowering of sodium intake really get us any healthier? The answer is sometimes yes and sometimes no.
AcaÍ
Synerplex® Acai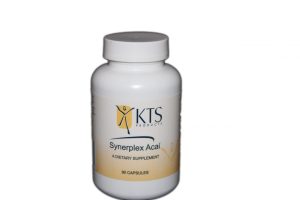 Acai (Ah- sah- ee) is commonly used in many beverages and food preparations in Brazil and the United States. Acai has been used as a folk medicine as well as an important source of nutrients for the indigenous peoples of Brazil, Colombia and Suriname for thousands of years, The Deep purple freeze-dried version of this popular berry-like fruit, exhibits exceptional activity against superoxide in the superoxide scavenging (SOD) assay of any food reported to date.  There are two species of acai, Euterpe oleracea and Euterpe precatoria. Of the two, the precatoria species has been shown to have the most powerful effect which is why we use it exclusively.
What is Unique about our Acai?
Freeze Drying. Our Acai is freeze dried in the Amazon to reduce degradation and preserve the full power of nature's most potent anti oxidant.
Our Acai has been thoroughly studied and its properties verified by the vendor.
ORAC value. The total ORAC (oxygen radial absorbance capacity assay) reading for our Acai, which is a reflection of its total antioxidant capability was an astonishing 1026 per gram, well above any other berry or food. The ORAC values cannot be assured without freeze drying. Our Acai concentrations of anthocyanins, proanthocyanidins, flavonoids, sterols, fatty acids, amino acids, vitamins and minerals makes this a truly unique and powerful functional food.
Of all the Acai products on the market, we are the only one that uses Euterpe precatoria exclusively.
Showing all 4 results