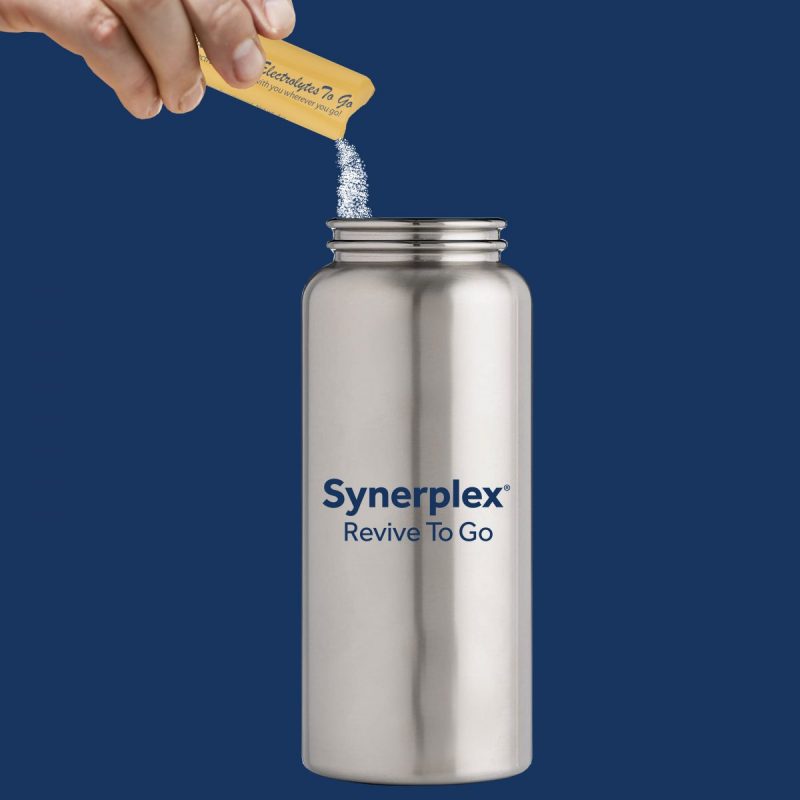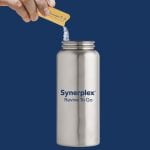 Now you can take our best selling Synerplex Revive with you wherever you go! In easy to use stick-packs, you can add one to your water bottle and be good to go all day long. Each pouch contains 25 stick packs with 4 servings in each. That's just right for a liter/quart of water!
Synerplex® Revive ElectrolyteTo Go powder is an easy to use full spectrum electrolyte powder. It contains a balanced formula of all of the electrolyte salts – sodium, potassium, magnesium, phosphorus, chlorides and bicarbonates. It was formulated to match the body's natural electrolyte balance so it is utilized optimally by the body.  Because of it's unique combination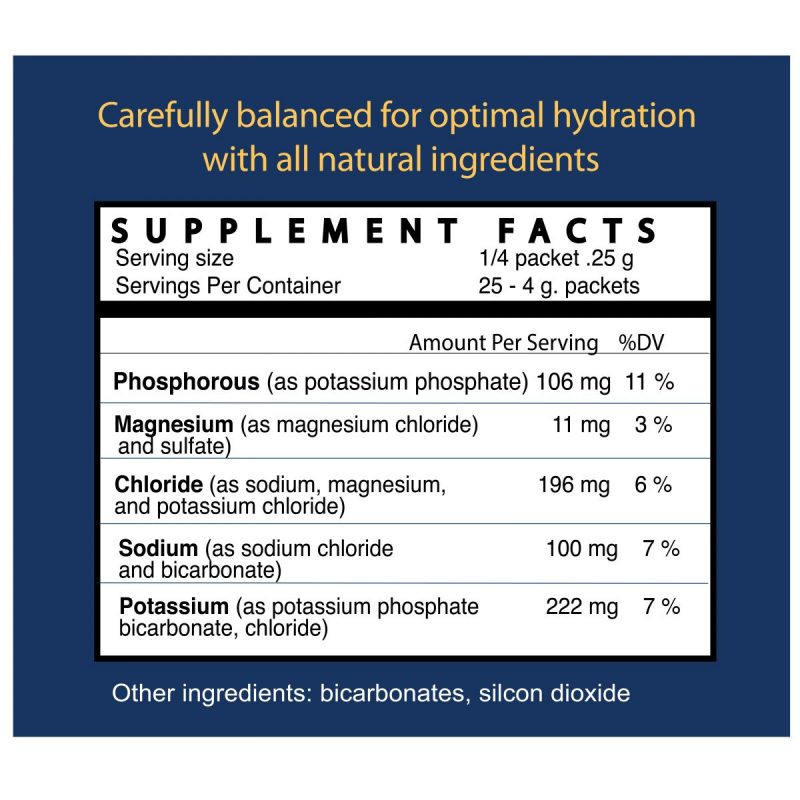 of essential electrolytes, the results can be quite dramatic. Sometimes the combination makes the packets expand and burst open a bit. This is a natural occurrence, and does not affect the safety or usefulness of the product.